Rosha McCoy

, MD
Senior Director, Advancing Clinical Leadership and Quality, AAMC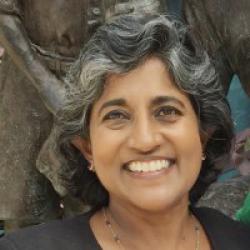 Dr. McCoy is AAMC's Senior Director for Advancing Clinical Leadership & Quality, a Principal Investigator for the CDC Cooperative Agreement, and a pediatrician.
Dr. Rosha McCoy is the AAMC Senior Director, Advancing Clinical Leadership and Quality/Health Care Affairs, Principal Investigator for the CDC Cooperative Agreement, and leading efforts to improve teaching hospital and physician leadership, hospital quality and performance, and clinical effectiveness.

Before joining the AAMC, Dr. McCoy was the Chief Medical Officer at Joe DiMaggio Children's Hospital in Florida and an Associate Professor of Clinical Biomedical Science at the Charles E. Schmidt College of Medicine at Florida Atlantic University.

Prior to her CMO role, she was an Associate Professor of Pediatrics, the Vice-Chair for Education, the Residency Program Director, and the Interim Chair of the Department of Pediatrics at the Medical University of Ohio (University of Toledo College of Medicine).

She is a graduate of the University Cincinnati College of Medicine and completed her pediatric residency training at Cincinnati Children's Hospital Medical Center. She is a fellow of the American Academy of Pediatrics.